By: Quinn MacDonald
The proficiency levels for professional and college athletes are arguably on par, specifically when it comes to football. The current sports development system creates exceptional college athletes and unprepared NFL players. Watching untapped, raw talent, perform on the nation's biggest stage is why the NCAA is so popular and entertaining.
College football has never been hotter, and viewership for the CBS package of games reached a high mark, averaging 7.103 million viewers season-to-date, the network's best mark in 29 years. 
This article highlights the biggest College Football headlines during 2019 season.
The Fighting Tigers
The College Football Playoff National Championship (CFPNC) is arguably one of the most anticipated sporting events of the year, with an average of 27 million viewers since 2014.
What better way is there to ring in the new year, than to see the most highly touted college athletes and programs facing off against one another.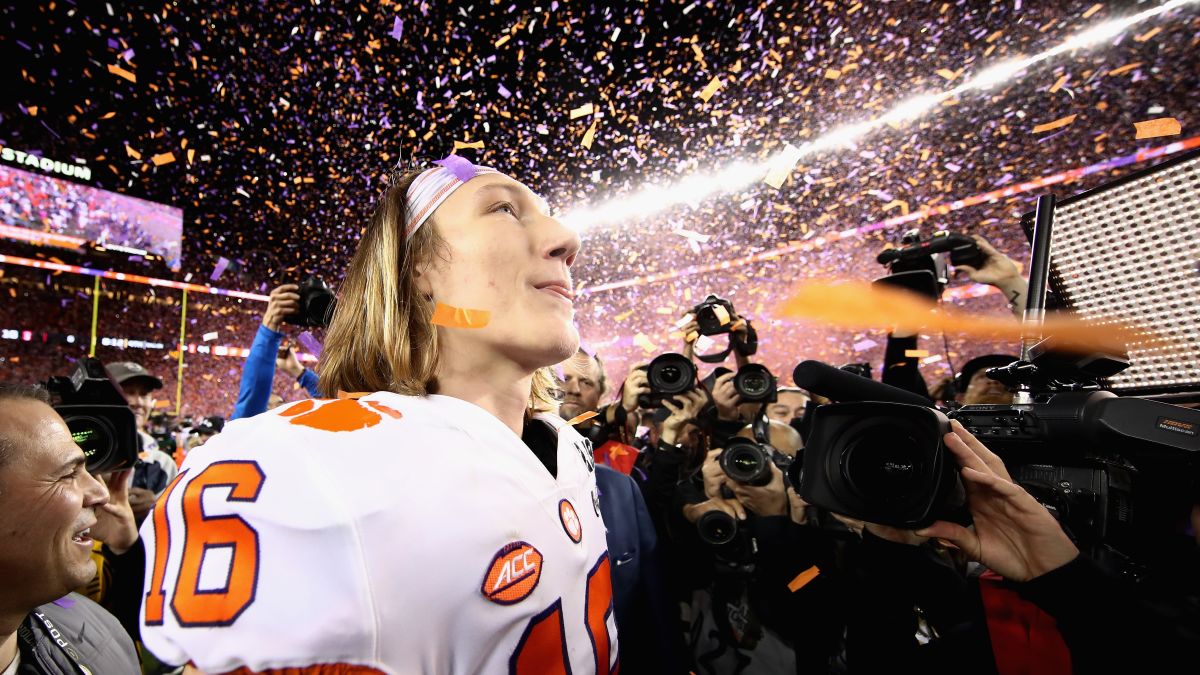 Just 7 days into the New Year, and the Clemson Tigers led by Trevor Lawrence scored 30 unanswered points to rout favoured Alabama, 44-16. Lawrence threw for 3 touchdowns, becoming the first ever true freshman to win the CFPNC. 
It was Clemson's second title in the past 3 years, solidifying themselves as a top tier Division 1 program. Less than 365 days later and the Tigers (13-0) have a chance to defend their National Championship Title. 
The only thing still standing in their way, is a matchup with #2 ranked Ohio State (13-0) in the Fiesta Bowl.
A Low Tide For The Crimson Tide
It was a rough start to the year for head coach, Nick Saban, and the Alabama Crimson Tide after being upset by Clemson for the National Title. Midway through the 2019 season, Alabama lost a close home 46-41 against LSU, which was followed up 2 weeks later by an Auburn upset.
It's the first time in four years that Saban and the Crimson Tide will not play for the National Title. The team has had to battle with a bunch adversity and injuries this year; non bigger than losing starting quarterback, Tua Tagovailoa
Tweet: Stop what your doing right now and check out the best article of 2019. "NCAA National on the Rise", only on sportsace.net . This article looks at the College Football Playoff and it's huge popularity. With Clemson and Alabama leading all headlines for 2019.